Getting Started at Fullerton College
Apply for Admission
Visit and complete our Online Application for your first step in becoming a Fullerton College student.
Complete Online Orientation
Orientation is intended to make your transition to Fullerton College as easy as possible.
Available online, no appointment needed
Visit Online Orientation for more information.
Course Placement
Students will need to complete the placement process prior to their enrollment in Math, English, Reading, ESL or Chemistry courses.
Please refer to the link "English, Reading, Math, and ESL Placement Guide" on the Assessment Center website for information about the placement process http://assessment.fullcoll.edu.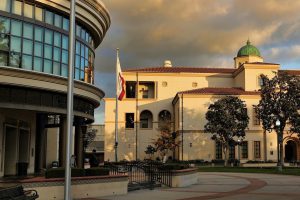 Update Personal Information
Check the accuracy of your email, address, mailing address, and phone number.  Verify and update on myGateway.
View Registration Date
Registration dates are assigned approximately a month before the term begins.
Log in to myGateway to check your registration date under "Registration Tools"
Register for Classes
All class registrations are done through myGateway on your assigned date and time
Pay your fees
Fees are due when you register for classes
Pay by credit card on myGateway
Check/Money order payments can be mailed to the Fullerton College Bursar Office.
Print schedule/bill via myGateway for confirmation of registration and payment of classes.
Purchase Your Textbooks
Textbooks may be purchased at the Fullerton College Bookstore.
Visit the Bookstore for more information.
Attend Class at Fullerton College!
Fullerton College offers various ways to attend courses to fit your schedule & needs:
It is important for students to read through the comments area of the class schedule for each class section to note specific information and/or requirement for each section.
IN-PERSON

This class is entirely in-person with all class meetings on campus.
ONLINE

This class is fully online and does not require in-person class meetings. (maybe add the link on how to get assistance with online courses)

ZOOM

This class is scheduled similarly to an in-person class with set meeting times using Zoom, Canvas Conference, or other types of video conferencing during the scheduled class time.
HYBRID (Combined Online, ZOOM, and in-person)

This class is partially online with some required in-person class meetings on campus on specific days and times.  In-person dates are listed in the schedule. OR
This class is online with some instruction via Zoom, dates are listed in the schedule.